Before setting up the GemLightbox Macro, please ensure that you have the latest version of the GemLightbox Application installed on your smartphone device. If you haven't installed the GemLightbox Application please follow the steps here.
Step 1: Set Up The Smartphone Stand
Please ensure to remove the front Macro cover and your smartphone case, if any.
1. Lift the lock counterclockwise to loosen the smartphone holder.
2. Pull down the smartphone holder to adjust the smartphone holder to the correct height. Ensure that the smartphone camera lens is pointing right into the Macro lens.
3. Push the width adjuster towards your phone. Lock it by rotating clockwise.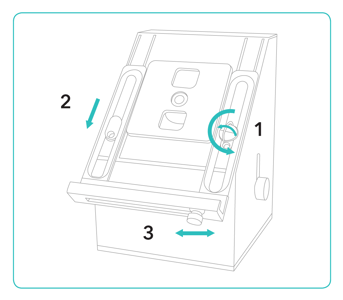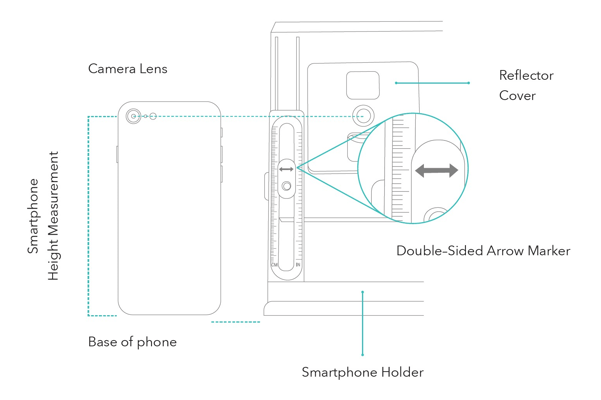 Step 2: Choose the correct loose stone disc
Macro comes with three (3) loose stone discs to match the size of your loose stones.
Small for stones under 1ct
Medium for 1 -10ct
Large for 10ct and above
The loose stone discs come in 3 colors - white, grey, and black.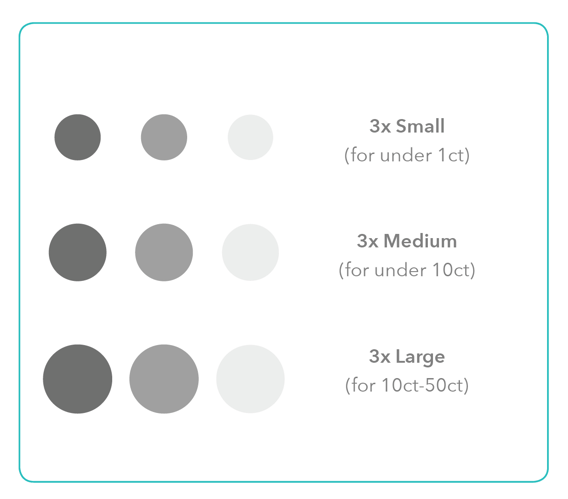 Simply place the loose stone disc on top of the metal stand inside of the GemLightbox Macro and firmly push it down to secure it in place.
Step 3: Positioning your loose stone
Correct positioning of your loose stones is critical to the quality of the 360-video. Position the loose stone correctly to capture the details of the gems or diamonds in the best light possible.
Always position the gem in the center of the disc; otherwise, the gem will be carried farther away from the center of the turntable when it rotates. The disc comes with a groove to mark the center point. Place the gem right on the groove and start shooting.
Use the width and height adjustment to position the gemstones closer or farther away from the lens.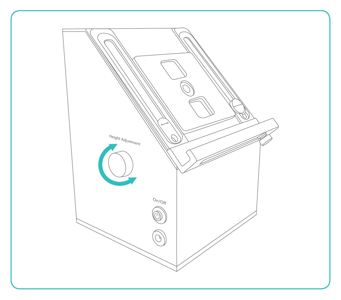 Small stones should be moved closer to the lens and large ones farther away from the lens to achieve the optimal result.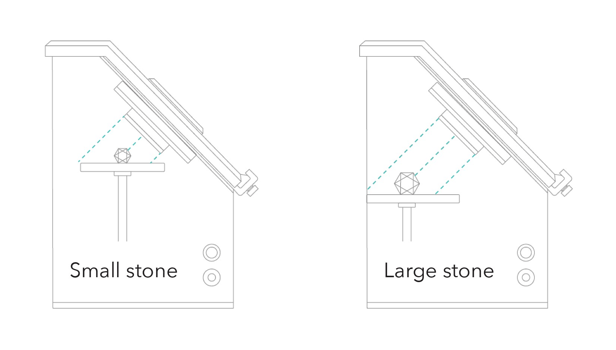 4. Using the Macro lens
When using the Macro lens, ensure the following:
• The Macro lens is on before starting
photography.
• Keep the lens away from water and other
liquids.
• Use a microfiber cloth to clean the lens
from time to time to ensure the best results.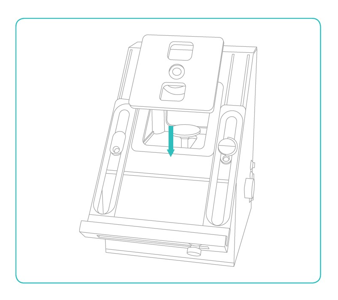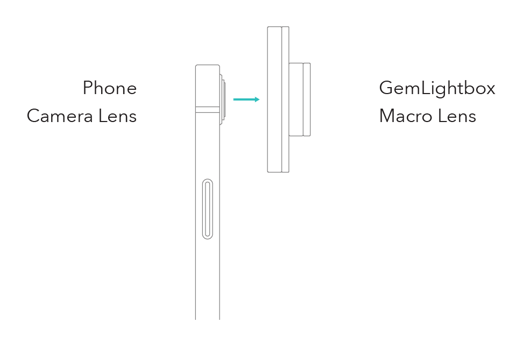 Now you're ready to start capturing images and videos of the GemLightbox Macro!
If you have questions, please contact us on live chat or submit a ticket here. We are always happy to help you!