The GemLightbox Pro is the All-in-One GemLightbox, everything is built in with inclusions that are fast and easy to use.
GemLightbox Pro
The GemLightbox Pro is bigger, faster, and has an adjustable lighting system. Unlike the original, the Pro comes with 2 built-in turntables and has a 30% larger photography shooting space.
It weighs at about 5kgs and you can easily bring it around with you.
Power Adapters
The GemLightbox Pro comes with 4 interchangeable international power adapters that you can easily attach and detach.
The power adapter is compatible with both 110v and 240v.
Simply select the correct adapter that is compatible to the power socket in your country and you are ready to go!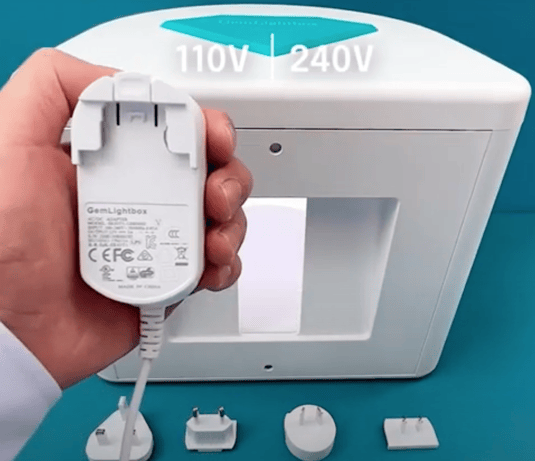 Adjustable Lightings
The GemLightbox Pro comes with 2 additional lightings - Yellow Light and Sparkle Light.
Once the lights are attached to any of the 3 designated lighting panels, they will switch on automatically.
To find out more, please click the link here.
Sparkle Light
Brings out the sparkles without damaging the nature of the stone
Direct light source at 5500K
Yellow Light
Allows stones that require yellow light to bring out their true colour
Natural sunlight source at 3500K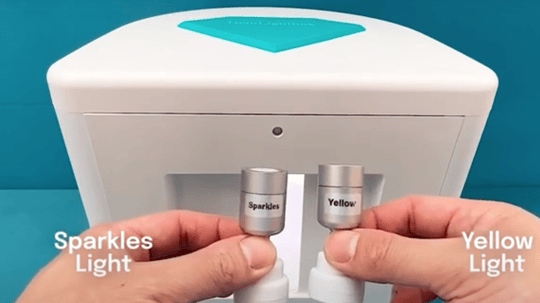 Pro Smartphone Stand
The Pro Smartphone Stand is specifically designed to be fully adjustable so you can capture all angles of your jewellry.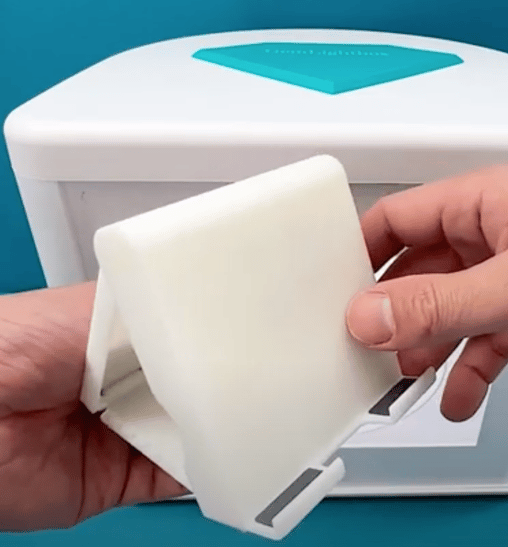 If you have questions, please contact us on live chat or submit a ticket here. We are always happy to help you!