Steps to activate Picup Media Cloud beta release
After the great success of our Share a Link beta feature, where users were able to instantly generate links of their photos, videos and products.

Picup Media is excited to announce our FREE plan to our Cloud platform.
The Cloud Platform will allow ALL users to sync up to 3GB of their images and videos, allowing you to quickly share images and interactive videos with your customers directly.
The generated links are permanent, meaning that they can be shared and viewed as many times as required.
How to sign up:
1. Upon updating the GemLightbox App to latest version, a new banner will appear. From the banner, tap Activate Cloud to proceed with the sign-up process.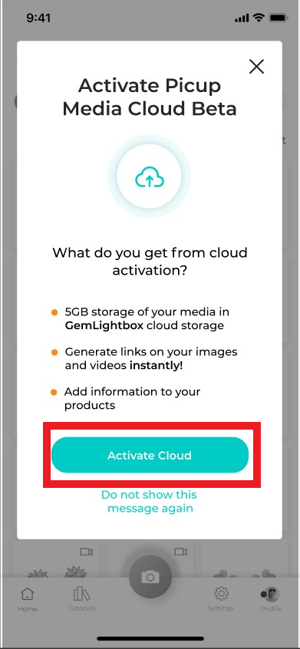 If you decide to activate it later, simply dismiss the notification by tapping the X button. You can activate your account later by clicking on the "Activate Cloud" banner in your gallery.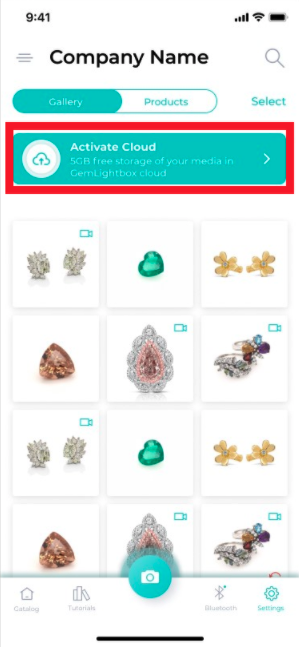 Alternatively, you can Activate Cloud using the button inside the top right-left corner menu.
Click on the top right-hand corner "3 Lines" icon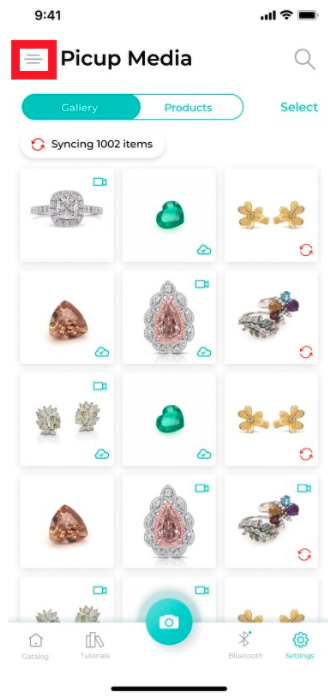 Click on "Activate Cloud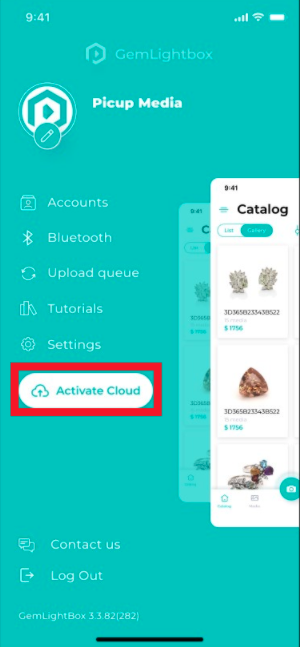 2. To activate your account for our Cloud Service, you must accept our terms of service. Tick the checkbox and tap Continue to proceed.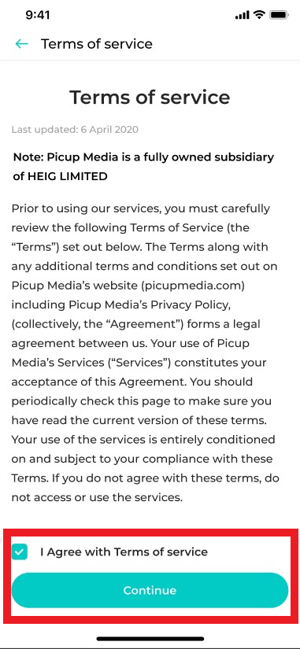 3. You will be prompted to confirm your current email. If the email is incorrect, you can change it by tapping Change Email Address.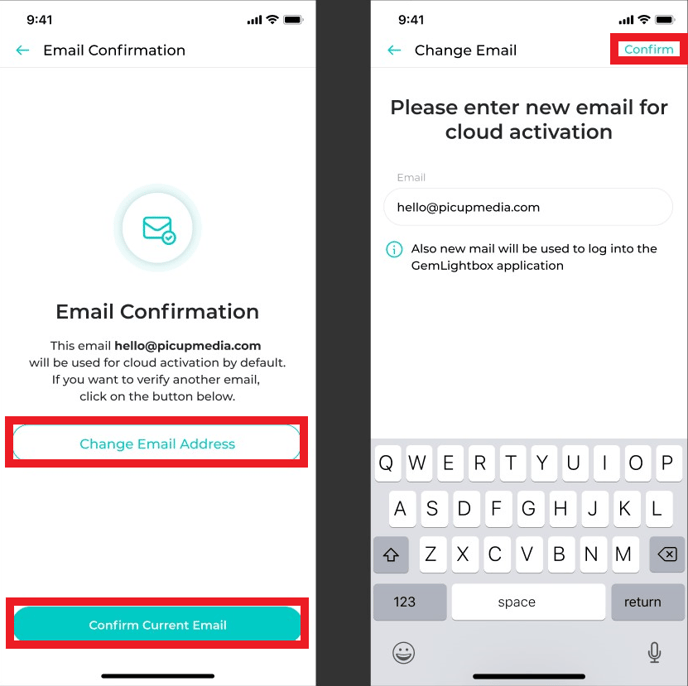 4. You will receive an email to confirm your email address. Please tap Verify Your Email to activate your account.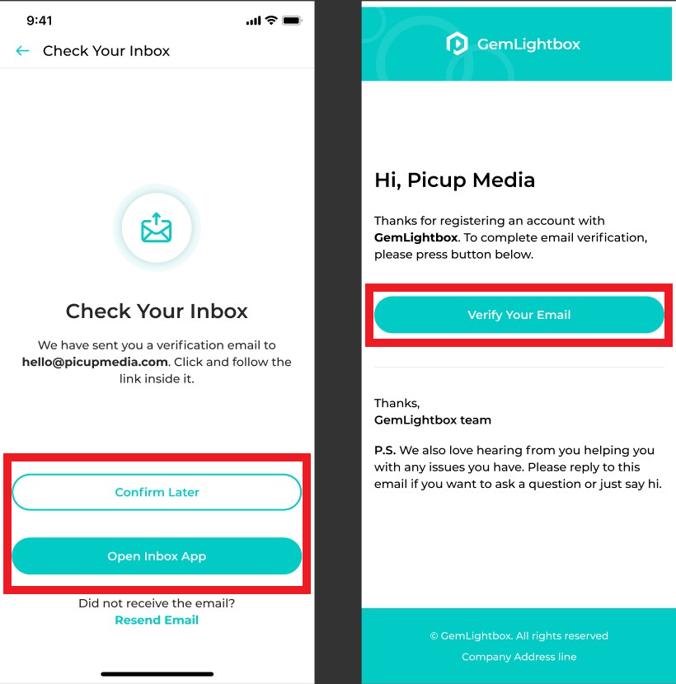 5. Upon successful verification, tap Start Syncing to start syncing the last 3GB of images and videos to the Cloud Platform.

Note: If your images and videos are not syncing. Please restart your smartphone app.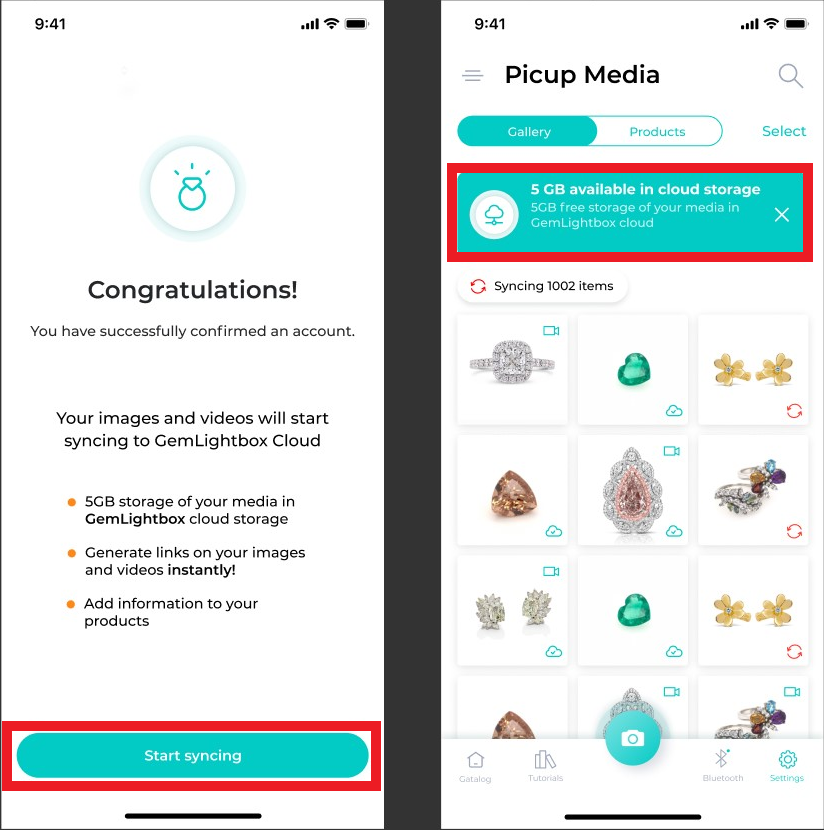 If you have any issues with activating your account with our Cloud Platform, please do not hesitate to contact our support team here.
How to check how much storage space has been used
You can check how much storage space is used by going to your Profile on the GemLightbox App.
1. To navigate to your Profile, tap the 3 bars in the top left-hand corner top open the side panel, and tap Profile.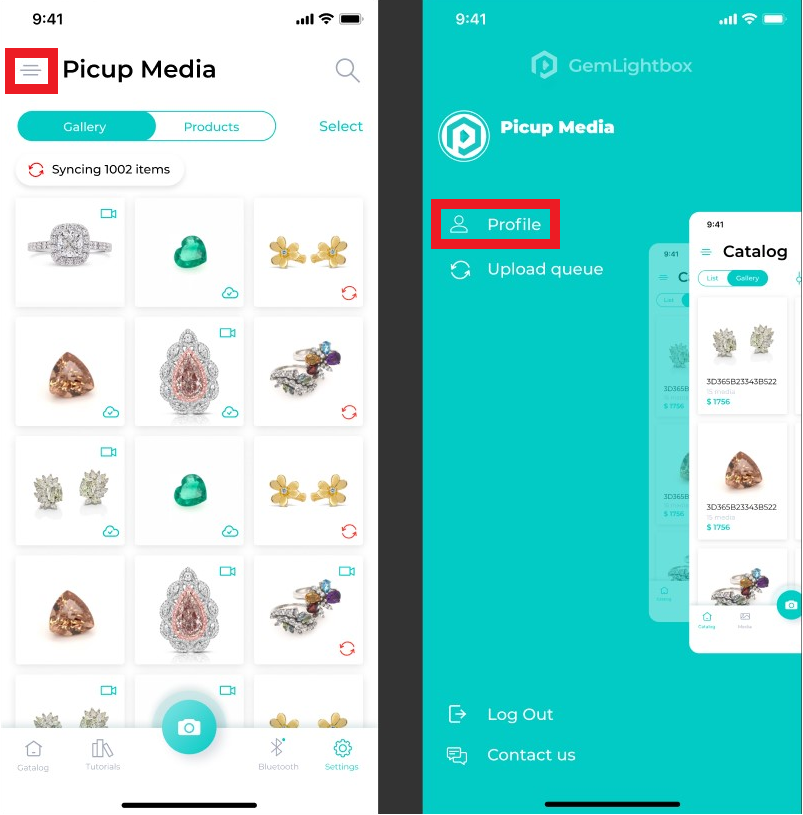 2. The total storage space used will display as a total of 3GB. You can also see the total number of images and videos captured on your account.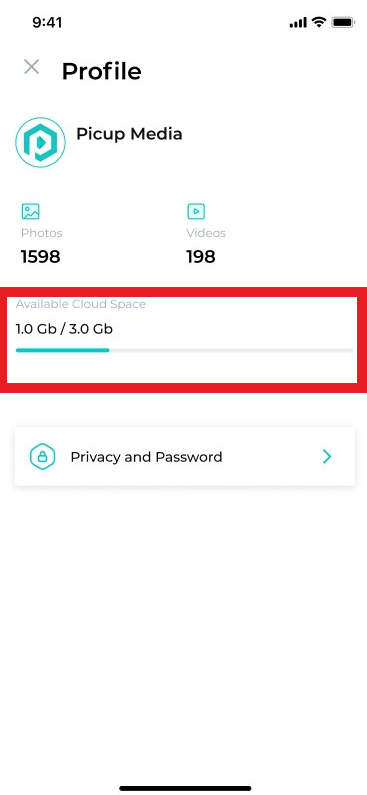 FAQs
Q. Can I access my synced images and videos online?
A. Synced images and videos will be available to access online when we launch our Cloud Library Dashboard. To find out more information about the Cloud Library, please check out this page here.
Q. Can we embed the links to our website or another platform?
A. Embedded links will be available when we launch our Cloud Library Dashboard. To find out more information about the Cloud Library, please check out this page here.
Q. When will the Cloud Library Dashboard be launched?
A. We anticipate launching our Cloud Library Dashboard in June 2021.
Q. What happens if I use up all of my storage space?
A. Your files will automatically stop syncing to our Cloud Platform.
Q. What happens if I delete my GemLightbox App?
A. The last synced items will re-download onto your smartphone device. Any other data will be lost.