File Format, Size and Storage
[iOS] I can't save my images and videos to my photo album, what do I do?
If you are unable to save your images and videos to your photo album, please check the following settings below:
1. Open up your Settings, and open up the search bar by dragging the screen down. Search for GemLightbox, and tap on it.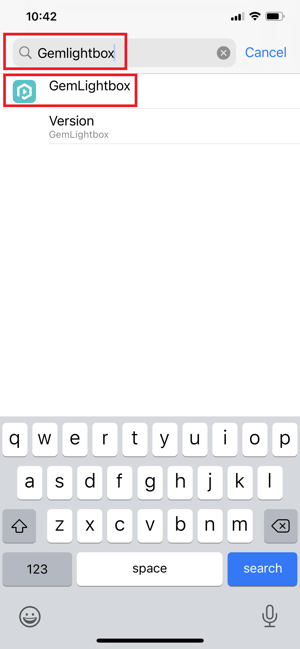 2. Tap on Photos and make sure you have selected All Photos.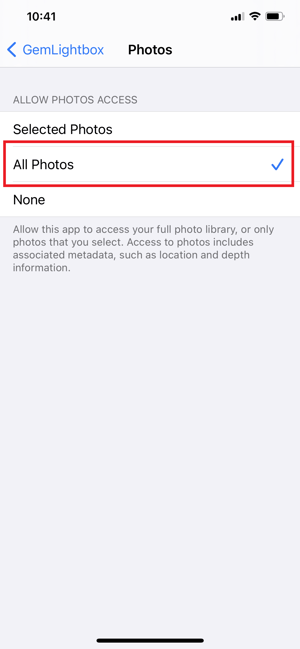 You should be able to save your images once again.
If you have questions, please contact us on live chat or submit a ticket here. We are always happy to help you!