[iOS] How do I upload my files to RapNet?
RapNet members can now upload their images directly from the GemLightbox Application to their RapNet account.

Please note that this feature is currently available on Apple devices only.
To upload to RapNet, please follow the steps below:
1. On the GemLightbox Application home screen, tap the Gallery button.
2. Once in the Gallery screen, tap Select in the top right-hand corner.
3. Select the images you'd like to export.
4. In the bottom left-hand corner, tap the Export icon.
5. Scroll through your application icons until you see Send to RapNet. Tap the RapNet icon and the RapNet console will pop up.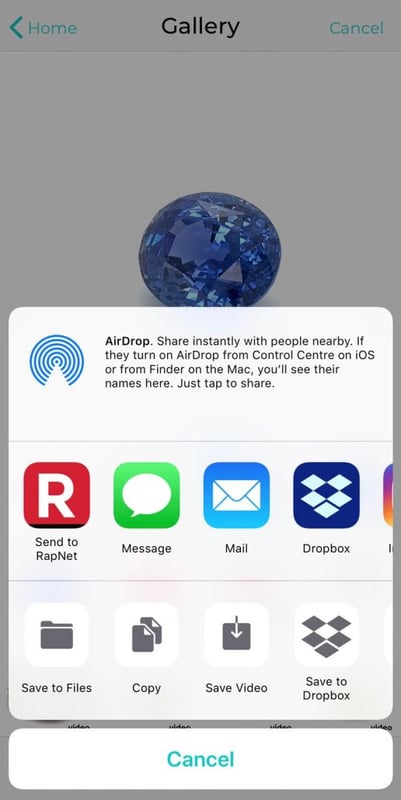 6. Enter your RapNet username and email, and tap Send to RapNet.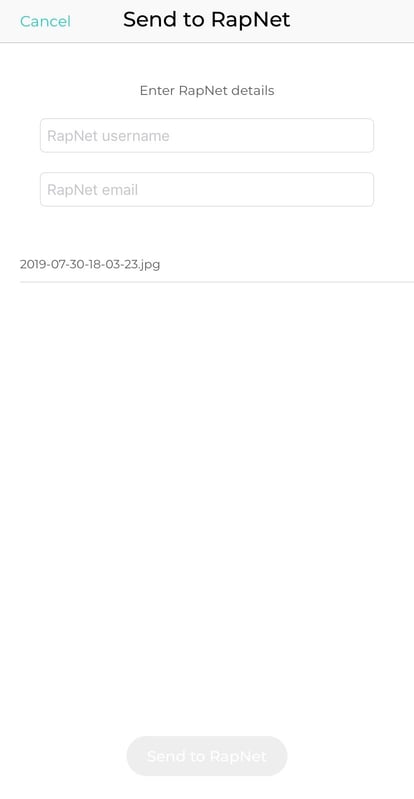 7. Your images will appear in your RapNet account.
If you have questions, please contact us on live chat or submit a ticket here. We are always happy to help you!