[iOS] How do I calibrate my camera
Before using the GemLightbox App with your GemLightbox, please calibrate your camera settings for optimal results by following the instructions below:
1.Open up your GemLightbox App and go to the Settings in the bottom right-hand corner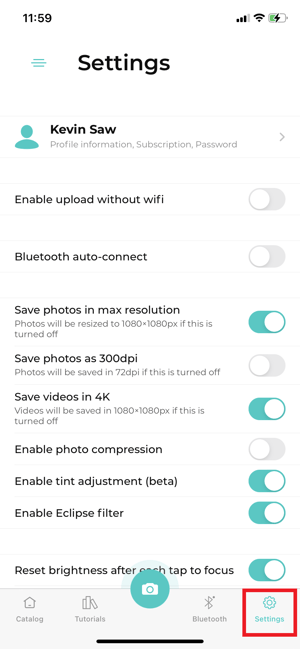 2. Under Settings, scroll down to the bottom until you Calibrate your camera. Tap on it to begin the calibration process.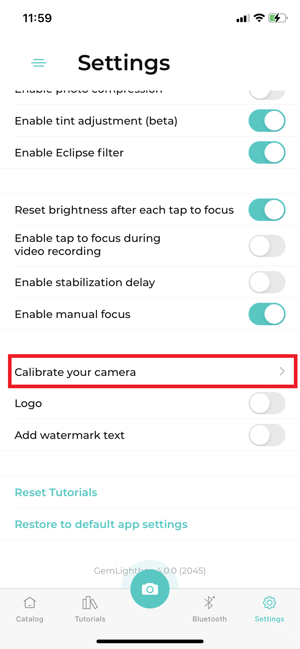 3. Follow the calibration prompts to ensure that the GemLightbox is properly calibrated with your GemLightbox.
If you have questions, please contact us on live chat or submit a ticket here. We are always happy to help you!