[iOS] How can I change the language on the GemLightbox App?
The GemLightbox App features multi-language capability which allows you to change to your preferred language.
To change language:
1. Open up your Settings, search for GemLightbox and tap on it.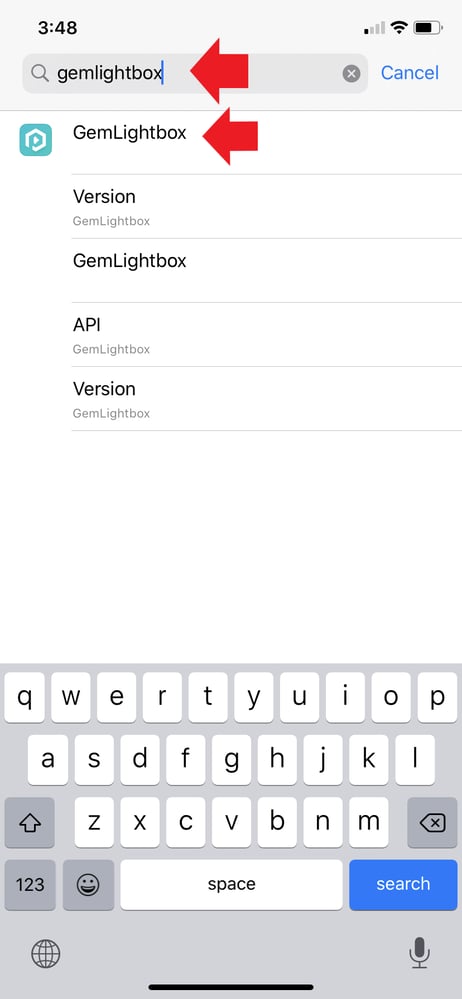 2. Tap on Language.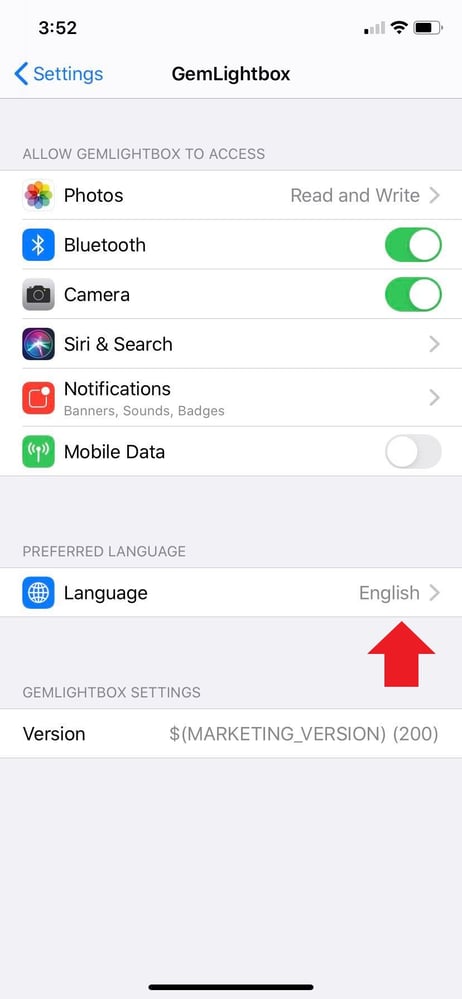 3. Select your preferred language. The GemLightbox App currently supports the following languages:
English
Chinese
Thai
Spanish
Arabic
Bengali
French
German
Hebrew
Hindi
Portuguese (Brazil)
Portuguese (Portugal)
Russian
Turkish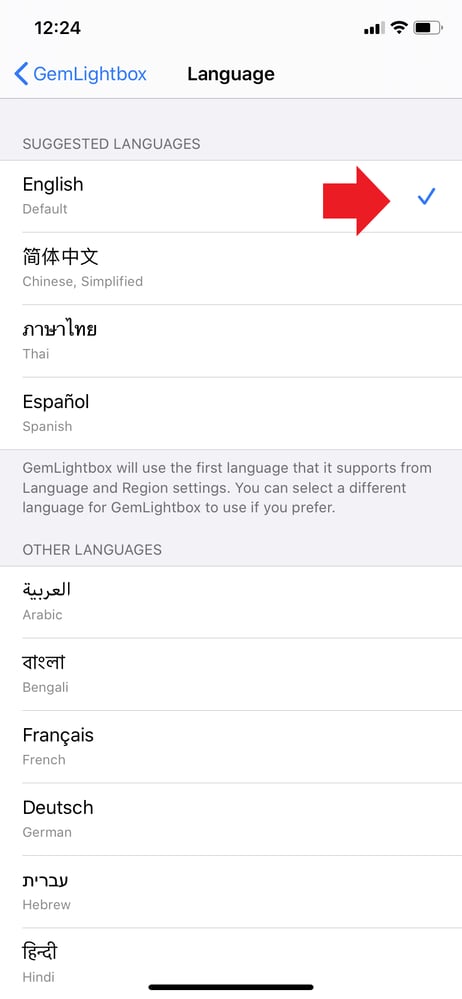 If you have questions, please contact us on live chat or submit a ticket here. We are always happy to help you!