How to Use Background Removal
The Jewelry Hub gives you the ability to guarantee that all of GemLightbox mobile app images can have a white or black background all with one click through the use of artificial intelligence.
To give your jewelry image a white, black or any other color background, follow the steps below:
1. Select the image for which you would like to change its background.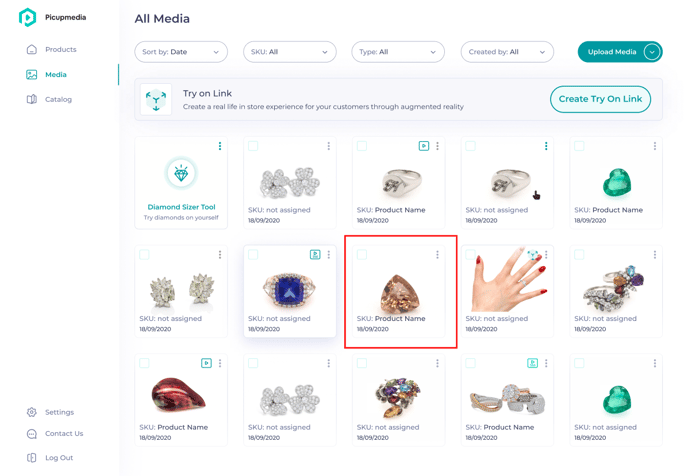 2. In the media side panel click on "Remove Background."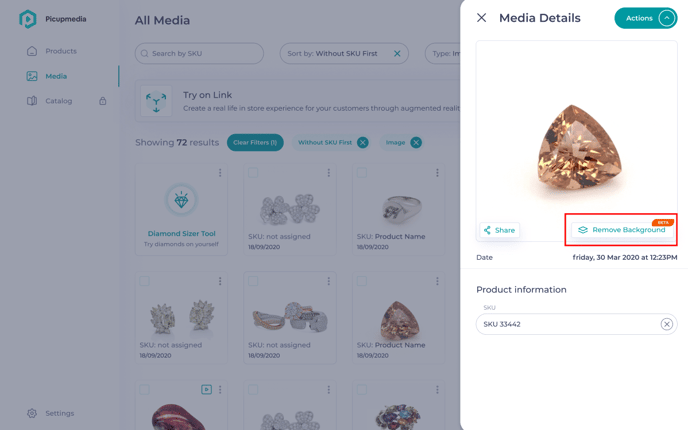 3. The background will be removed and automatically placed on a white background with an option to choose a black background or no background; select your option and press save.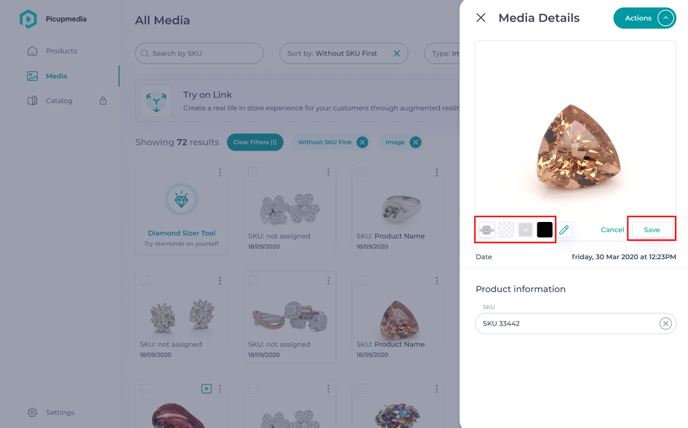 4. To choose a color other than black or white, press on the pencil icon next to the black background option.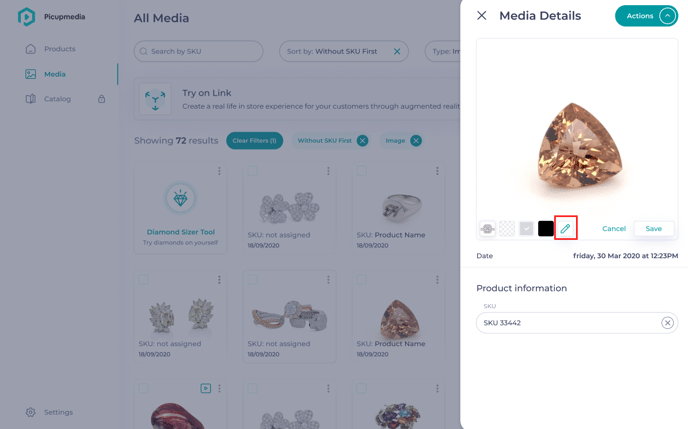 5. In the editing interface, press the plus icon and select your custom color and then press confirm and save.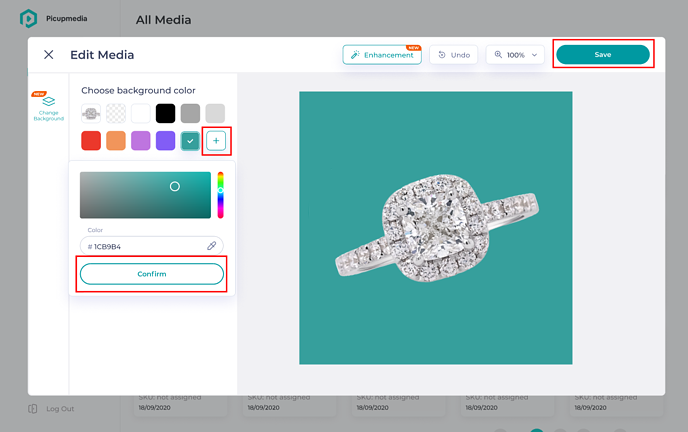 6. Select to either save changes to the existing image or save it as a brand new image and press "Confirm."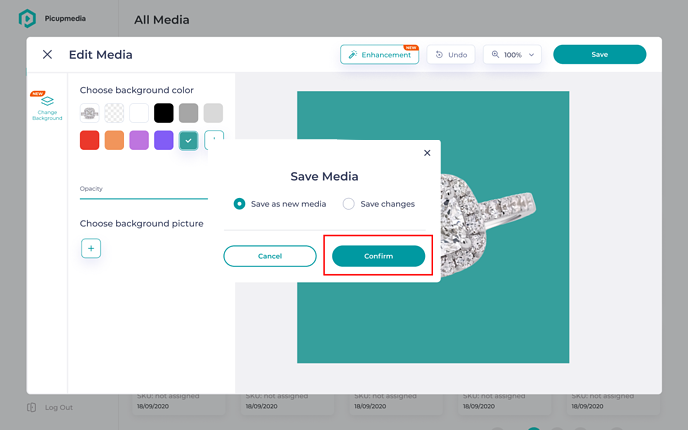 7. If saved as a new media item, it should appear as the first image in your media page.