How to Show Similar Products on Your Shared Product Pages
Follow the instructions in this article to display similar products in your product share links for customers to continue browsing your Jewelry Hub inventory.
1. Navigate to the Settings Page by clicking on your Profile.

2. In the settings click on the "Share Settings" tab and scroll down to the section that says "Show related products (recommended)" and select YES.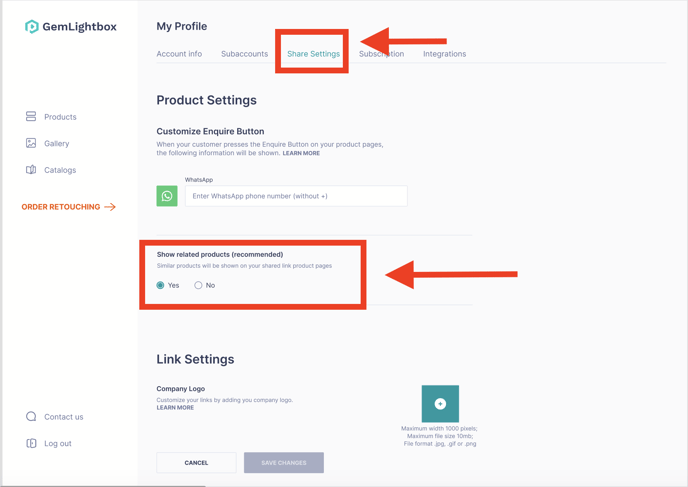 3. When done, click the "Save Changes" button.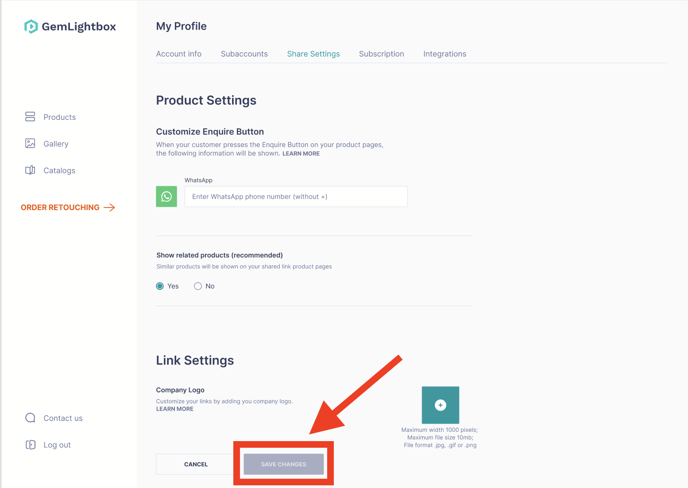 4. Navigate to your Products Page and click on the "Eye" icon to open up one of your products.

5. Your product page will display similar products from your Jewelry Hub which have the same product type.