How to Send Multiple Media Items in One Shareable Link
The Jewelry Hub's Gallery page gives you the ability to multi-select multiple image and video files and send them in one shareable link either as a public or private link.
To send multiple media files in one URL link, follow the steps below:
1. In the Gallery Page in the Jewelry Hub, multi-checkbox select the images and videos which you would like to send in one link.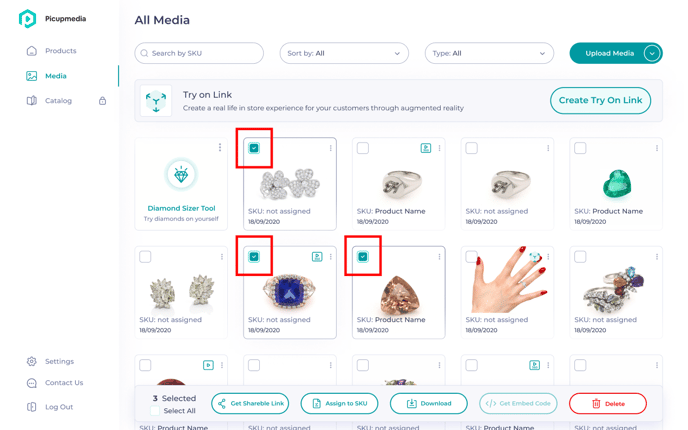 2. Press on "Get Shareable Link" in the actions bar at the bottom of the page.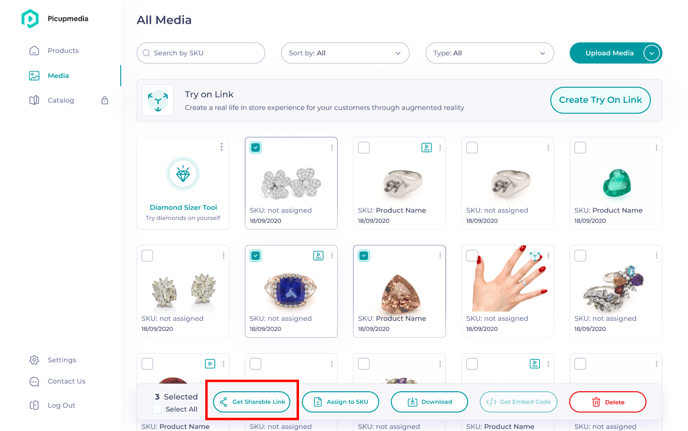 3. In the pop-up click on the hyperlink that says "Click here."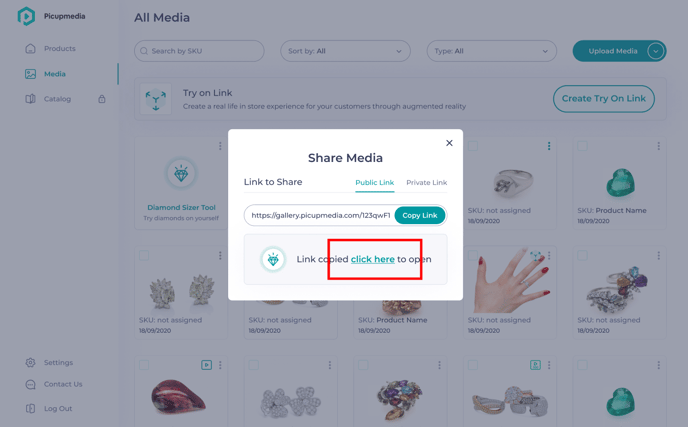 4. Your selected media files should be visible in a new tab all together in one shareable URL link.