How to Select Which Finger to Use When Viewing a Ring Try On Link
When creating a Try On Link in the Jewelry Hub for ring product types, you can select which finger to view the ring on when trying on the augmented reality jewelry ring through your device's camera on both mobile phones and PCs.
To view ring try on links on multiple fingers, follow the steps below:
1. First create a "Ring" try on link by following the instructions in this article.
2. Once the camera interface has opened up, open the finger selection dropdown menu.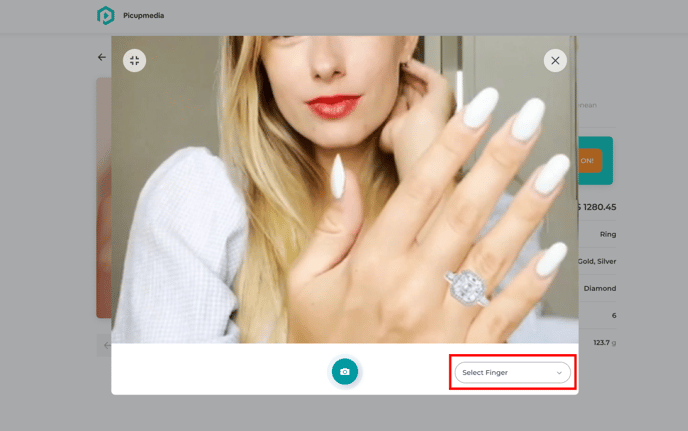 3. Select which finger you want to view the augmented reality ring on.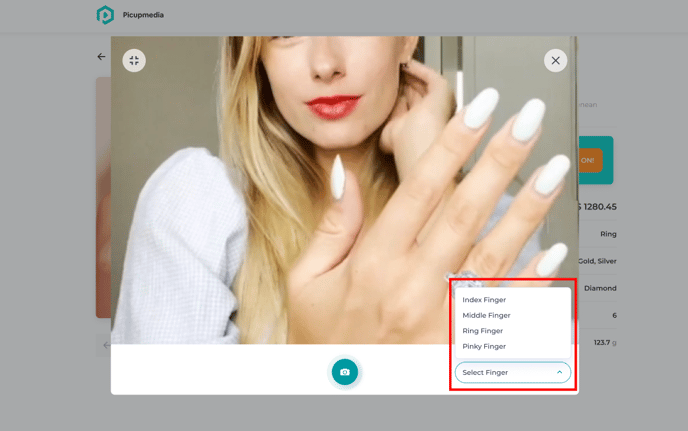 4. The augmented reality ring will automatically move to the selected finger.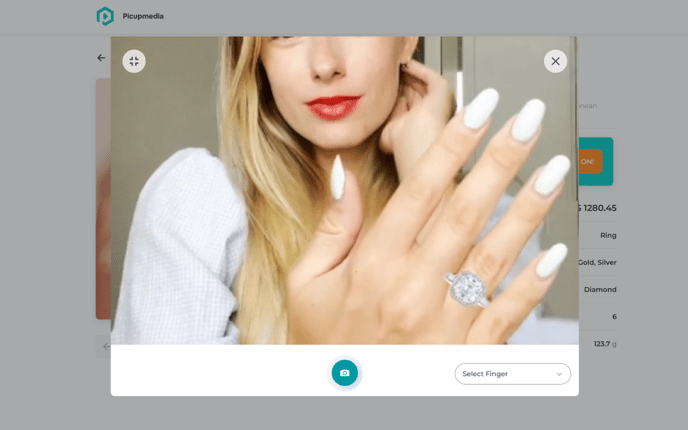 5. To enlarge the camera preview interface, click on the "Expand" icon.