How to Retouch Images Using Artificial Intelligence
The Jewelry Hub's edit media interface gives you the ability to retouch your jewelry images using artificial intelligence.
To retouch your images using AI, follow the steps below:
1. In the gallery page select which media item you would like to enhance using artificial intelligence by clicking on it.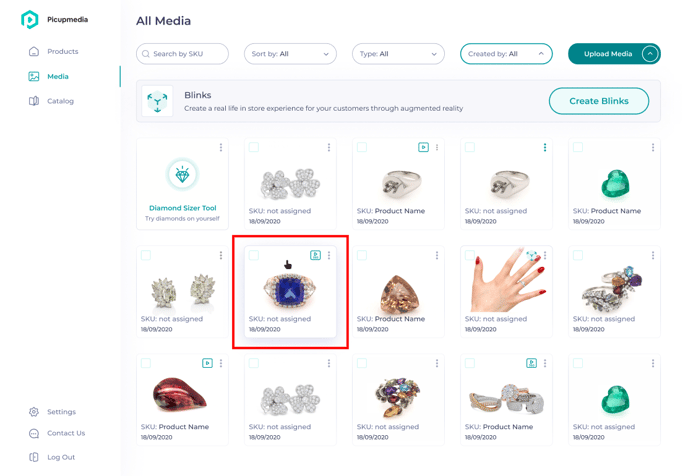 2. Click on the "Pencil Edit" icon to open the edit media interface.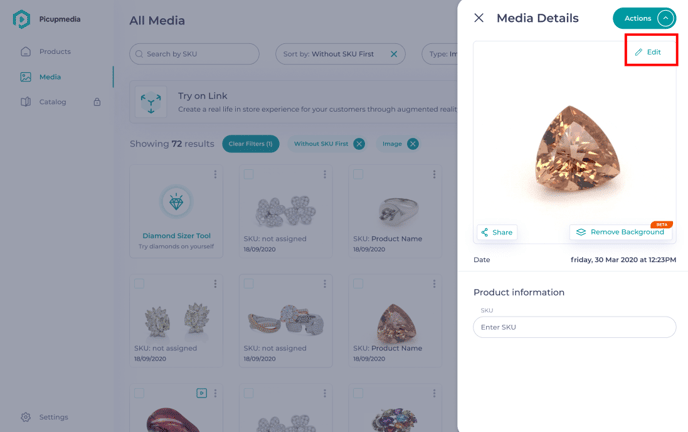 3. At the top of the edit media interface select which AI algorithm you would like to use, either AI Retouch or Lite Retouch; both algorithms yield different results.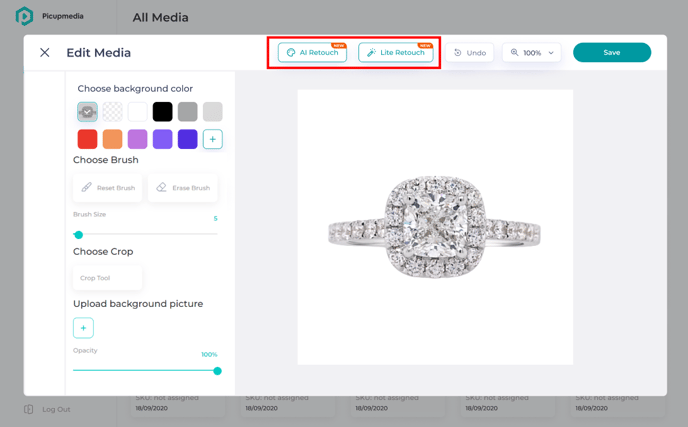 4. To compare the artificial intelligence enhancement results of the before and after images, click on the "Undo" button and then click one of the AI enhancement buttons again.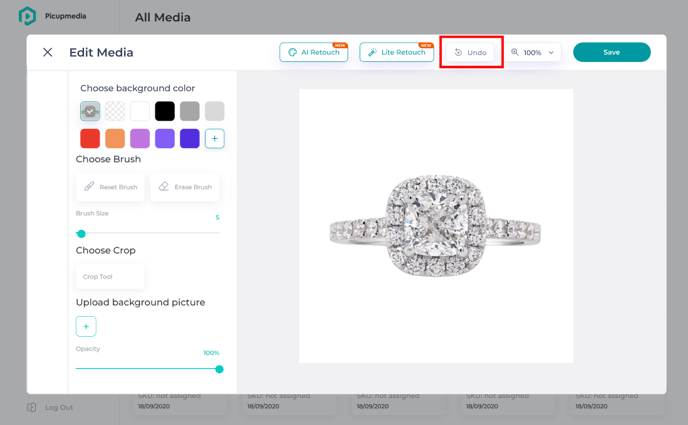 5. If you are satisfied with the AI enhancement results, click "Save."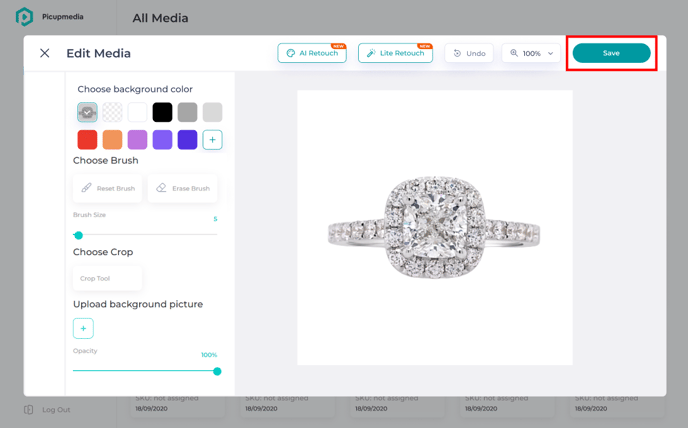 6. Select to save the AI enhancement changes to the selected image or save it as a separate image file and then press "Confirm."