How to Remove Password Protection from Products in a Public Gallery
If you share a public catalog which has products in it that are password protected, follow these instructions to make the products freely accessible again.
1. Identify which of you products in your catalog are password protected in the products section of the dashboard and click on the share icon of the password protected product.

2. In the share product pop-up, click on "Public Link" and then "Copy Link.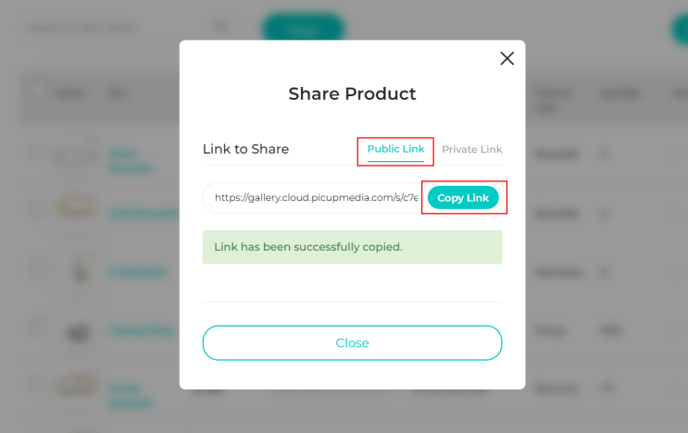 3. Try opening up your password protected product link again and it should be visible publicly without having to enter a password anymore.