How to Download Media from Catalog Share links
When creating a catalog of your products to showcase, you can customize whether you would like the receiving party to be able to download your catalog's images and videos.
1. Log into the Hub dashboard and navigate to the settings section by clicking on your profile.

2. In the settings, click on the "Share Settings" tab.

3. Scroll down to the "Link Settings" section, and select YES on the "Show Download Button"; when you are done click the "Save Changes" button.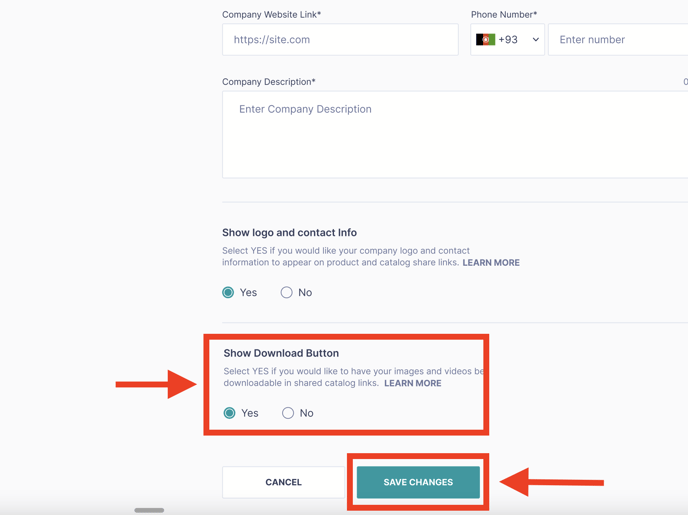 3. Once you are ready to send out a catalog as a shared link, you will notice your products have a checkbox select option and once checkbox selected, they are available for download by pressing the "Download" button in the expanded menu.