The products page in the Jewelry Hub gives you the ability to easily and quickly generate product descriptions for your jewelry using artificial intelligence through a couple of clicks.
To create a AI generated product description, follow the steps below:
1. In the products pages, open an already existing product or create a new one from the top right button that says "Create Product."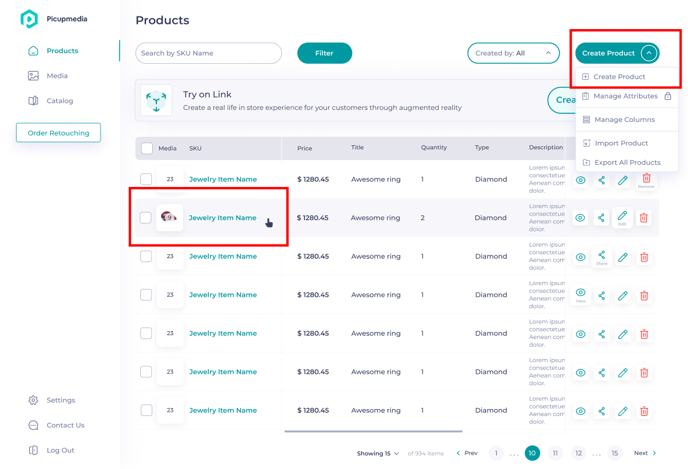 2. In the product information side panel, click on the "Create Description using AI" in the product description input field.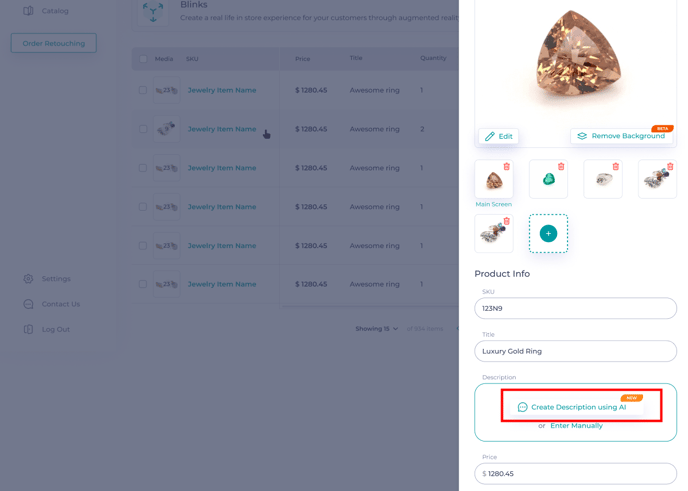 3. Enter a product name, select the product type and give your product at least 3 tags or product characteristics and press "Generate Description."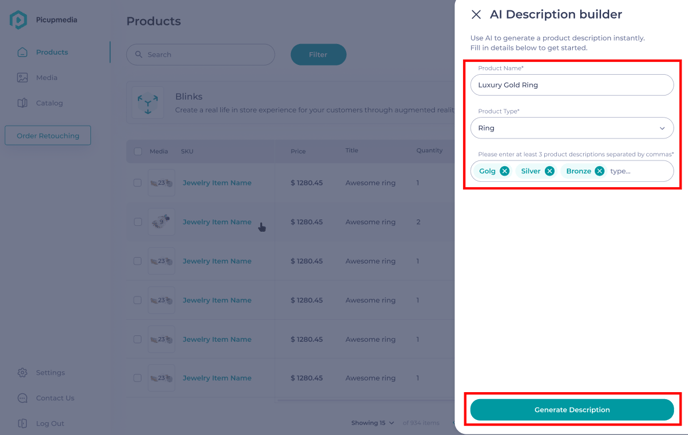 4. From the 3 AI generated product descriptions checkbox select which description to choose or slightly edit it by pressing on the pencil icon. Once done, press "Confirm."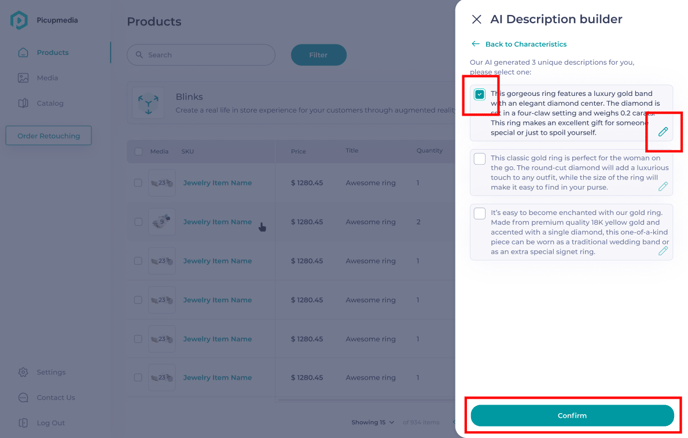 5. AI generated product description should be visible in the product description field in the product side panel. Press "Confirm" again in the product information side panel to complete the process and save the information.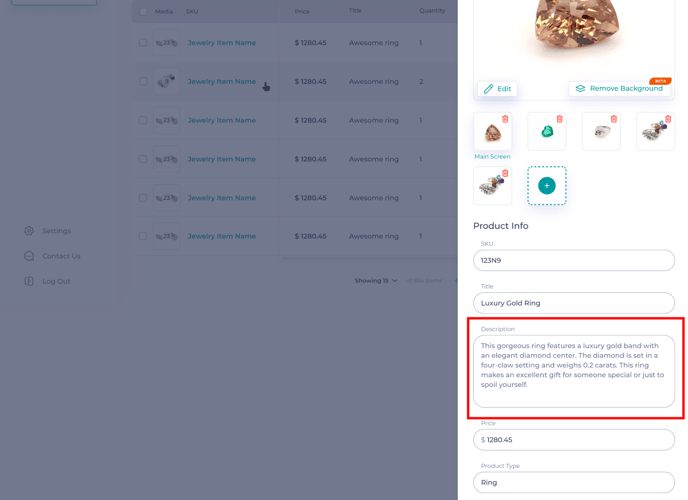 6. To go through the AI product description generation flow again, delete the newly created AI product description and click on the "Create Description using AI" button again.