How to use GemLightbox Pro
How to capture flat pieces of jewelry
How to capture rings, bracelets, watches and flat pieces inside of the GemLightbox Pro
GemLightbox Pro is a plug-and-play solution with absolutely no setup required.Simply plug in the adapter and power on.
To learn more about how to take beautiful images, please find the link here.
1. Setup your GemLightbox Pro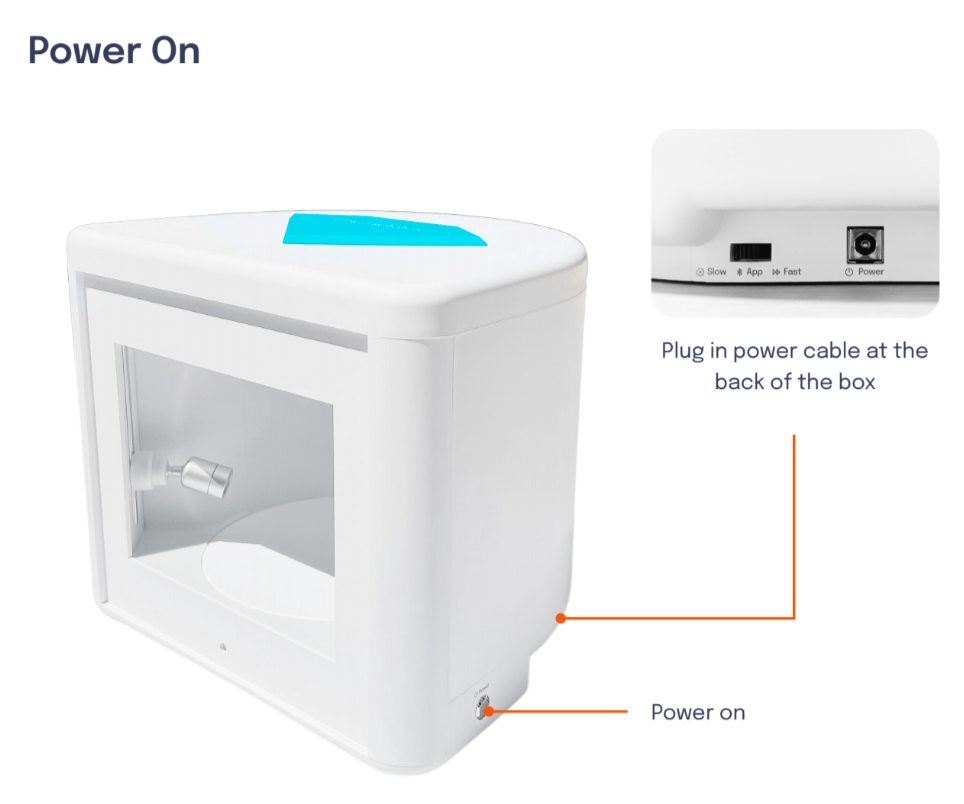 Choose the angle that you want to shoot from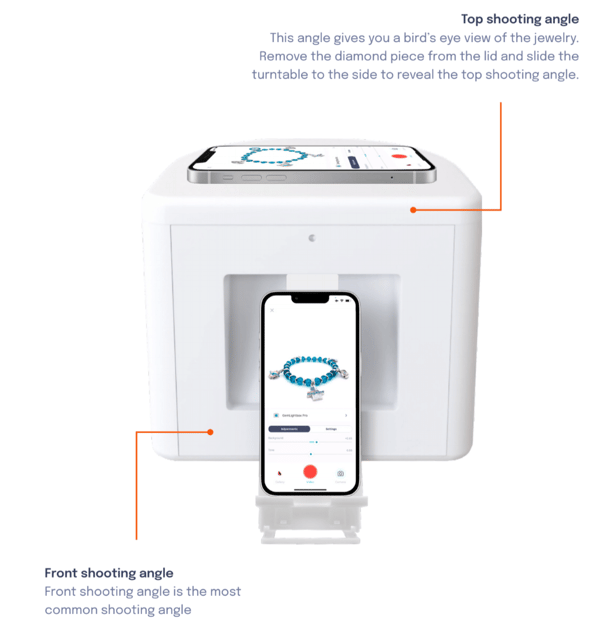 Place your jewelry on base turntable and ensure that it is placed at the centre. There is an indentation on the base turntable to demarcate the centre of the turntable.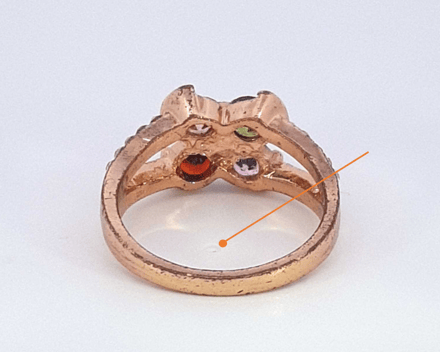 Add in additional lighting if required

Sparkle Light Yellow Light
2. Connect to the GemLightbox App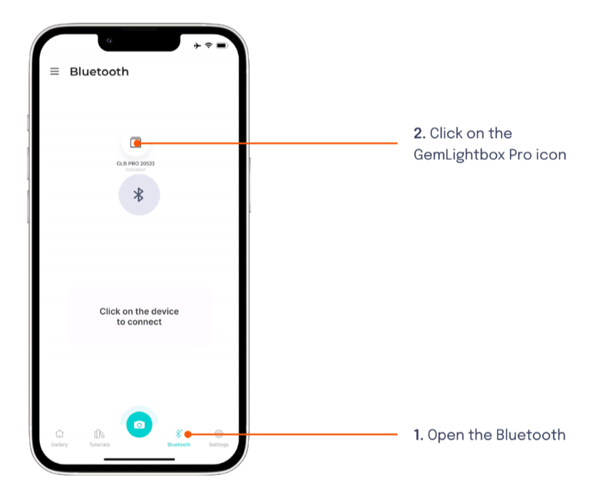 Place your smartphone onto the stand.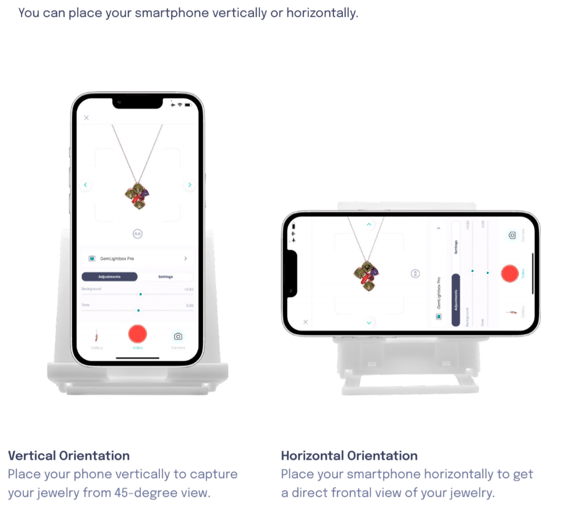 3. Click to capture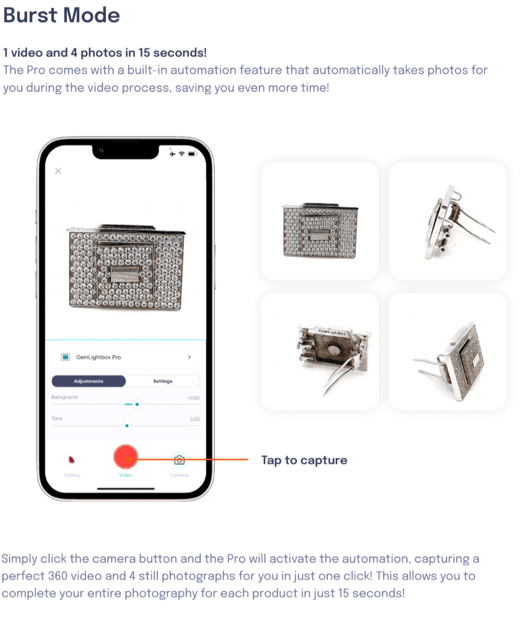 To find out more on how to use Burst mode, please click link here.
If you have questions, please contact us on live chat or submit a ticket here. We are always happy to help you!