How to Add a WhatsApp Button to Your Shared Product Pages
Follow the instructions in this article to add a WhatsApp contact button to your product share links for your customers to get in touch.
1. Navigate to the Settings Page by clicking on your Profile.

2. In the settings click on the "Share Settings" tab and enter your WhatsApp phone number without the + sign.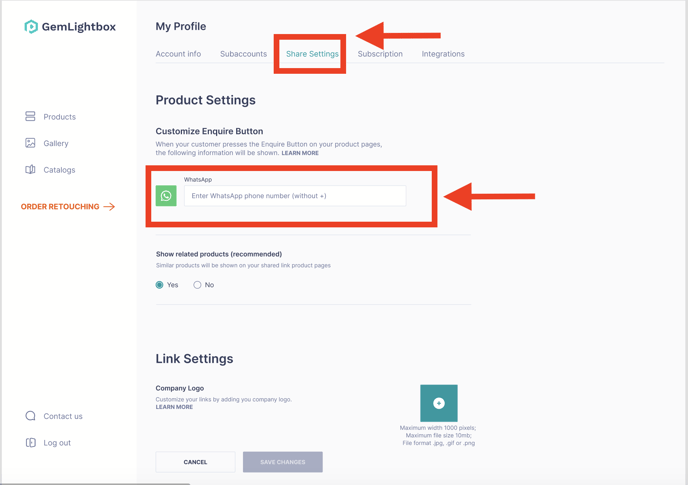 3. When done, click the "Save Changes" button.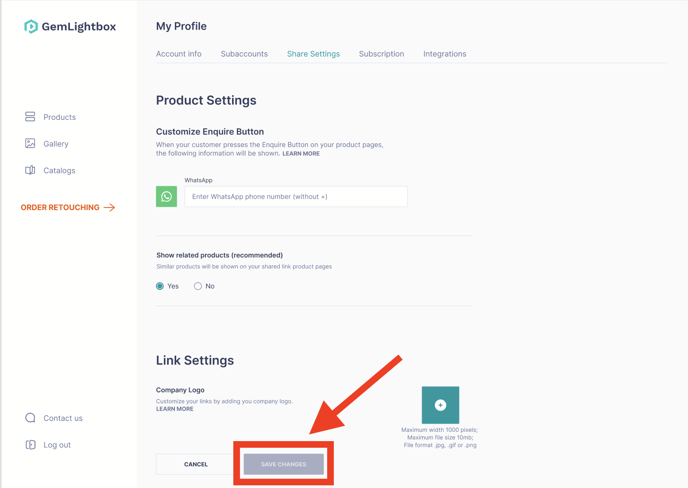 4. Navigate to your Products Page and click on the "Eye" icon to open up one of your products.

5. Your product page will display a WhatsApp button for your customers to get in touch and enquire about your products.