Your retouching credits will automatically be applied to your order should you have enough credits.
To place a retouching order, please follow the steps below:
1. Log into your Picup Media account. You will be redirected to your Picup Media dashboard where you can view your credit balance.
2. Create a new order.
3. Upload your images for retouching.
4. Add your specifications (if any) by clicking the pen icon. If you wish to add any additional services, you can use your credit balance to pay for this.
The credit cost for each additional service is calculated as follows:
Hallmarking - 0.4 credits per image
Color changes - 0.6 credits per colour change
PSD/TIFF files - 0.4 credits per image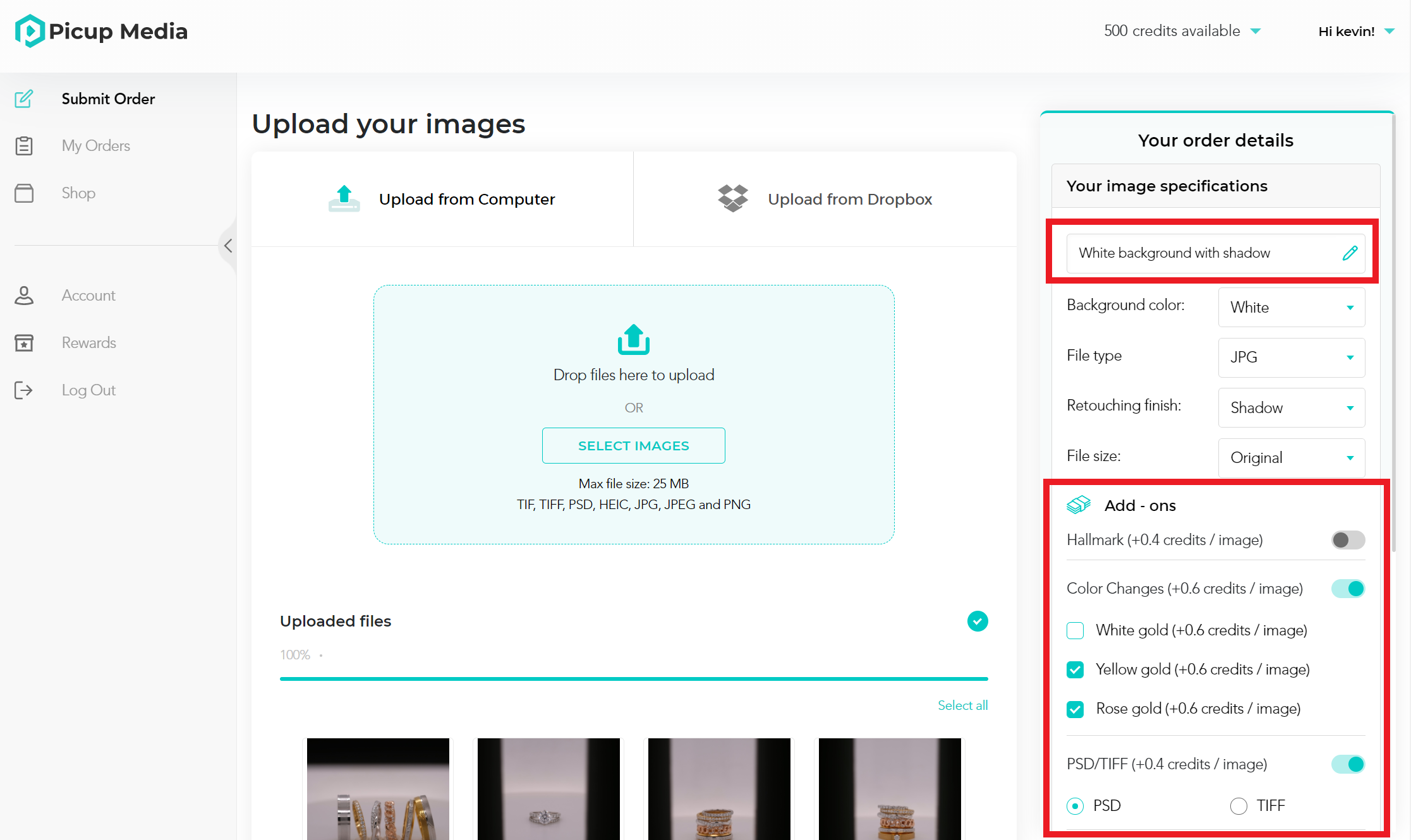 5. The total number of credits will be automatically calculated and applied to the order.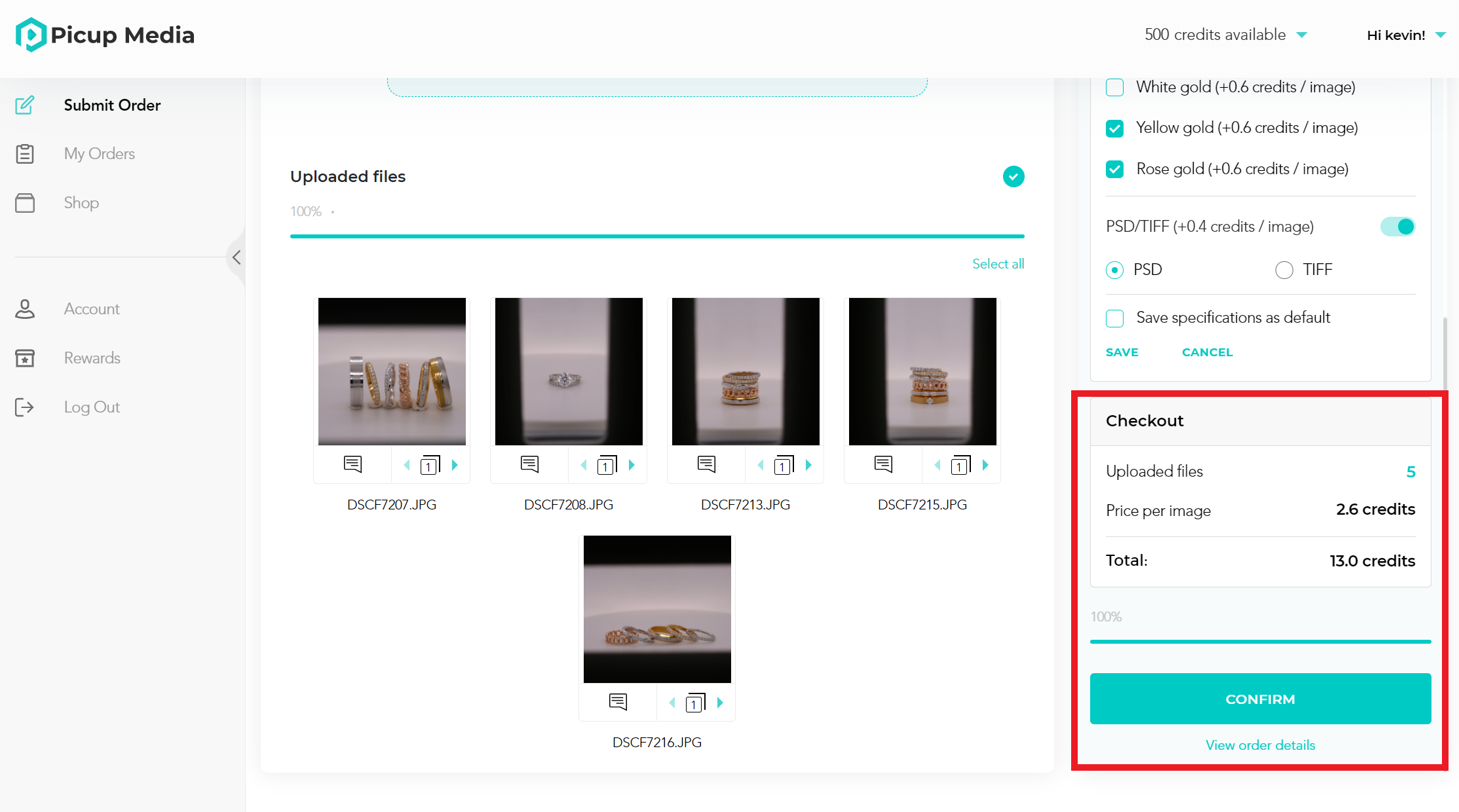 If you do not have sufficient credits, you will be prompted to top up your credits or pay via credit at the PAYG rate.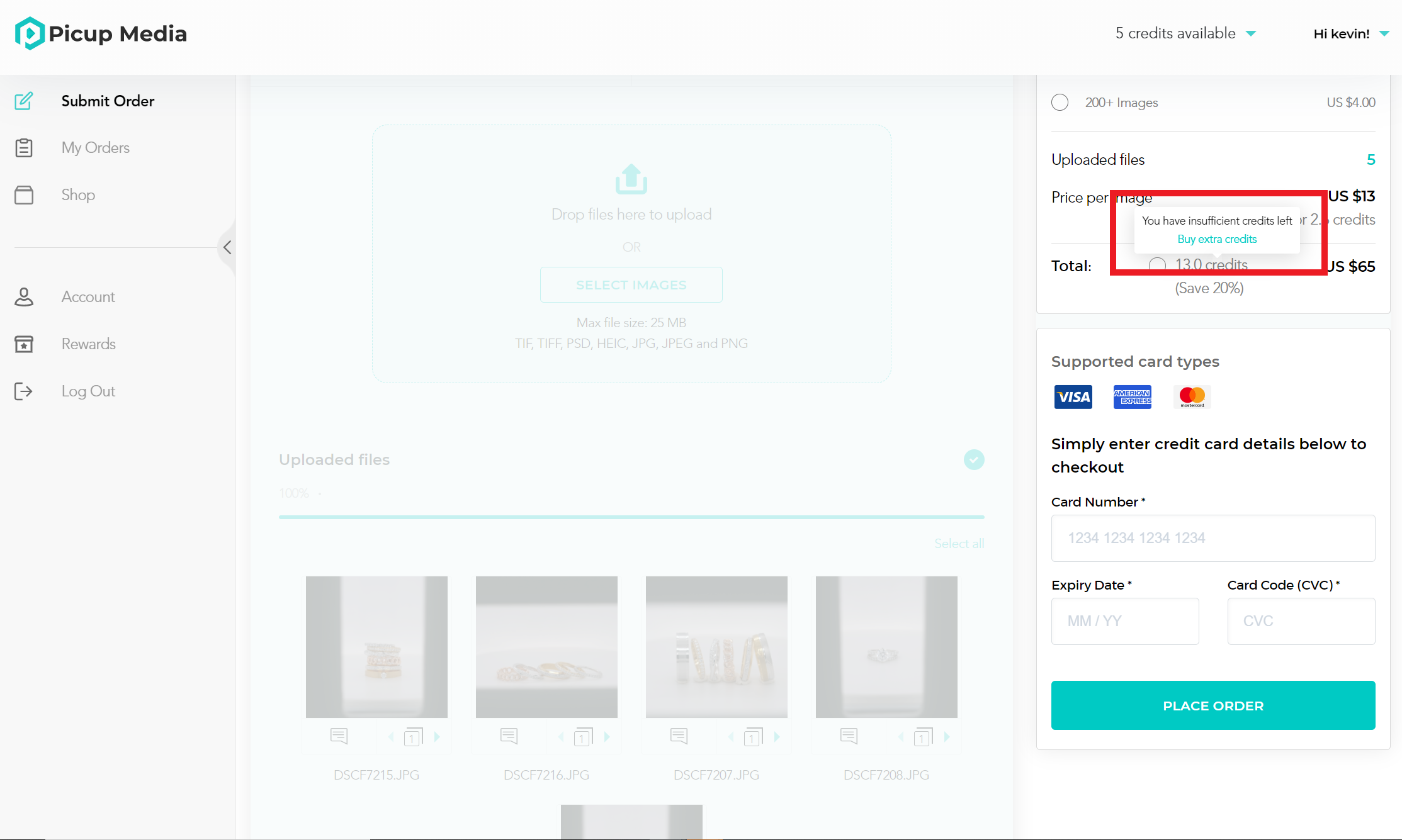 6. Read and agree to the Terms and Conditions and click "CONFIRM" to finalise your order.
7. Congratulations! You have successfully placed your Picup Media retouching order using image credits. Your order details and remaining credit balance will appear on the confirmation page.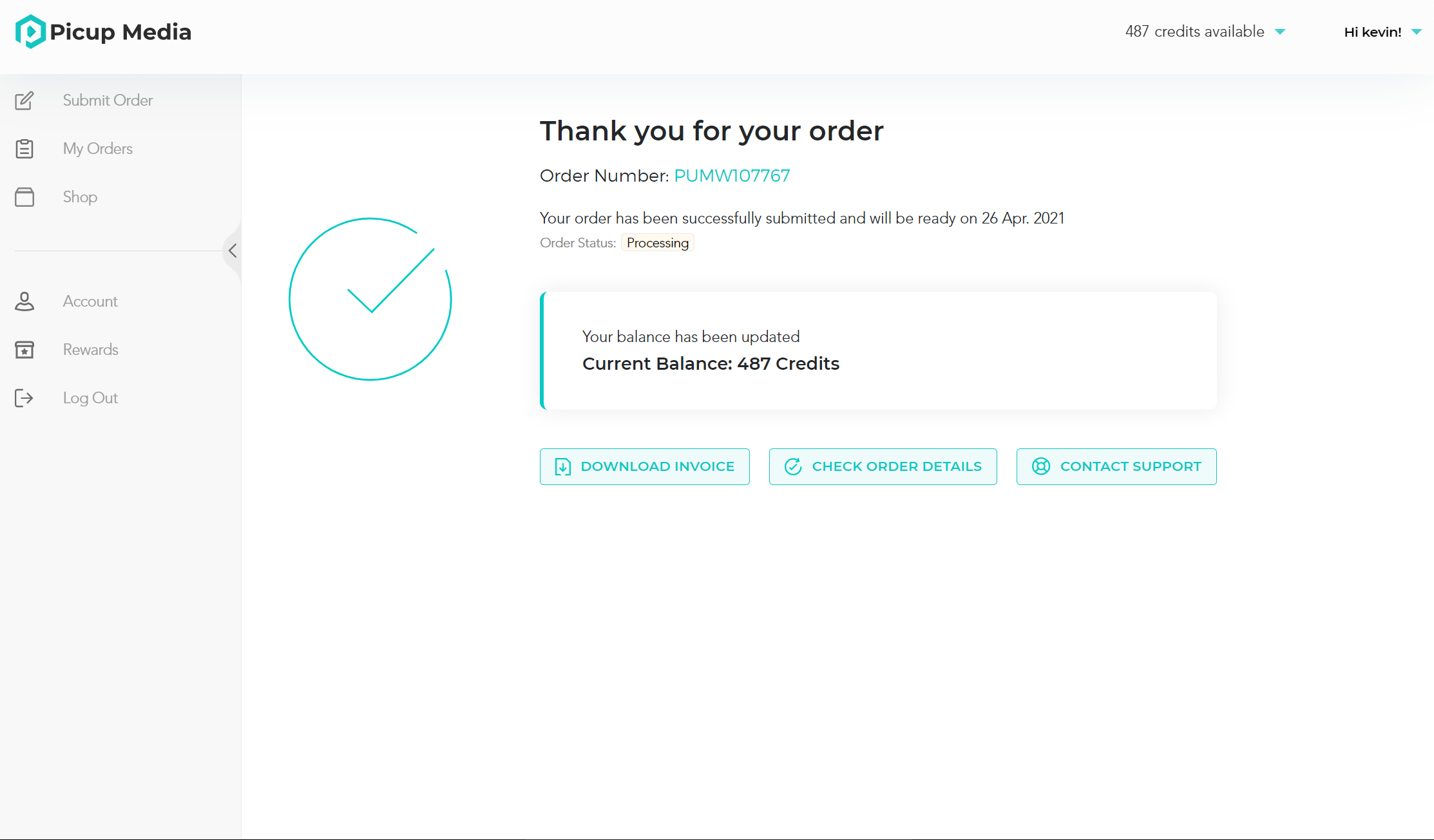 If you have questions, please contact us on live chat or submit a ticket here. We are always happy to help you!