Does the GemLightbox app have a grid feature?
There is no grid feature on the GemLightbox app. Instead, there is a shooting guideline made specifically for jewelry photography at the center of the camera as your reference when capturing photos or videos. Please see the sample screenshot below: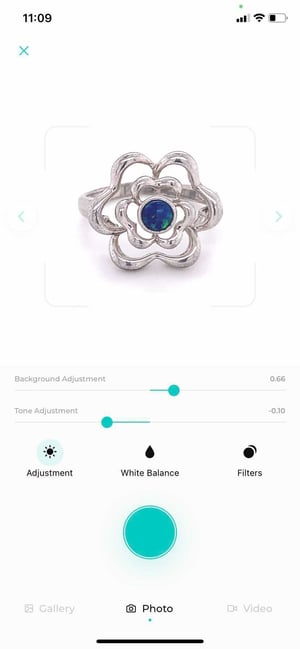 If you have any suggestions, please submit your feature request here and our development team might include this function in future developments!
If you have other questions, please contact us on live chat or submit a ticket here. We are always happy to help you!