The Picup Media Hub Dashboard is an extension of your GemLightBox Mobile application which syncs and stores your media, products and much more.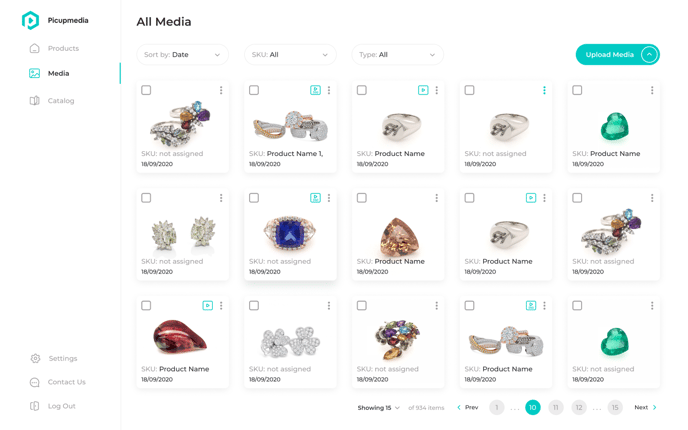 The core features of the dashboard are your customizable products, media, catalogs and collaboration with your team members.
Products
To your products you can add details using your selected images and videos as well as the SKU, title, description, price, product type and quantity. In addition to having the option to edit your product details later on, you can share them as interactive shareable link.
Media
The Media feature lets you access all of your images and videos stored on your GemLightbox mobile application. You will also have the ability to upload your images and videos from your computer. You can sort your library of images and videos based on SKU or media type whether it be an image, video or interactive video.
Catalog
The Catalog feature allows you to create beautiful shareable catalogs made up of your best products which you would like to showcase. The catalogs which you create are fully customizable to include your brand's logo, company information and can be editable at any point in time.
Subaccounts
The GemLightbox Hub gives you the ability to invite team members to join your account where you can sync and collaborate on each other's created products, photo and video galleries and catalogs.