[Android] There's something wrong with the GemLightbox app camera
The GemLightbox App is continuously being tested and updated for all of our new features on different Android devices. From time to time, the new updates on Google Play may not work on some Android devices as intended. In this case, please report the bug by submitting a ticket here.
The GemLightbox App features a "Safe Mode" which allows you to use your smartphone's native camera inside of the GemLightbox App. This allows users to continue taking images and videos while our developers look into the reported issues with the application's camera.
To access the safe mode:
1. Go to the GemLightbox App Home Page.
2. Tap the settings icon in the top right-hand corner.
3. Toggle "Safe Mode"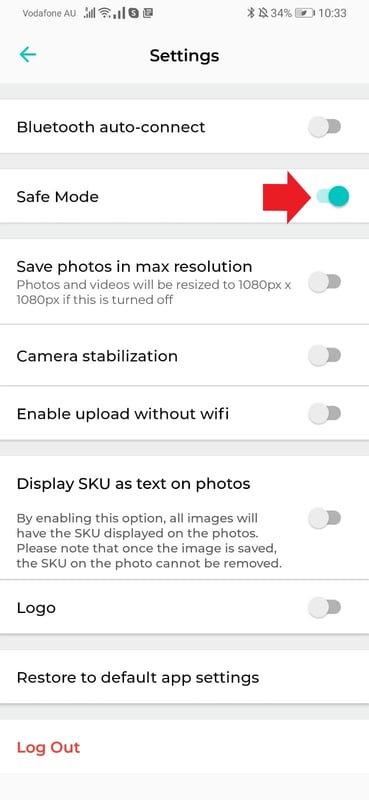 Rest assured, our developers are notified immediately of any issues and will rectify them in our regular app updates.
If you have questions, please contact us on live chat or submit a ticket here. We are always happy to help you!