[Android] How to enable Eclipse filter?
The GemLightbox App features an Eclipse filter that allows users to capture images and videos on a black background. To access the Eclipse filter please follow the steps below:
1. Open the GemLightbox app's Settings by tapping the settings icon on the top right-hand corner.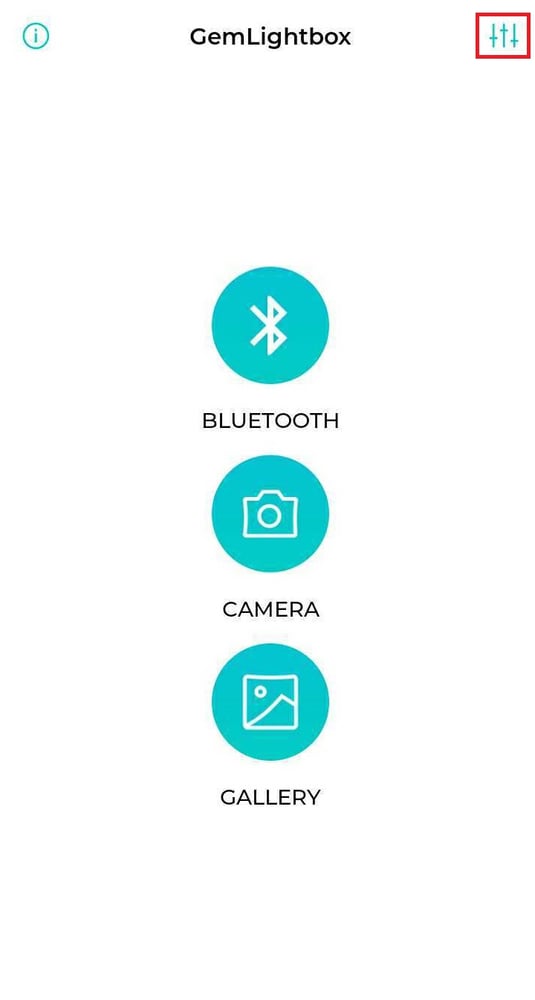 2. Make sure you have Save photos in max resolution enabled. Eclipse filter is only available when this option is enabled.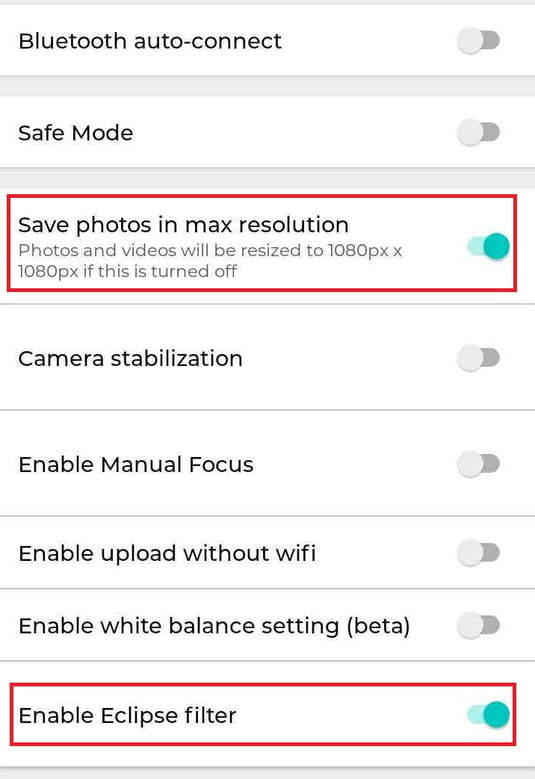 If you have questions, please contact us on live chat or submit a ticket here. We are always happy to help you!