How to Access My Hub Account
Every GemLightBox mobile application user already has a Hub account which means you do not have to register for a new account.
To sign into your account, follow the steps below:
Signing In
1. To sign into your hub account, go to: hub.picupmedia.com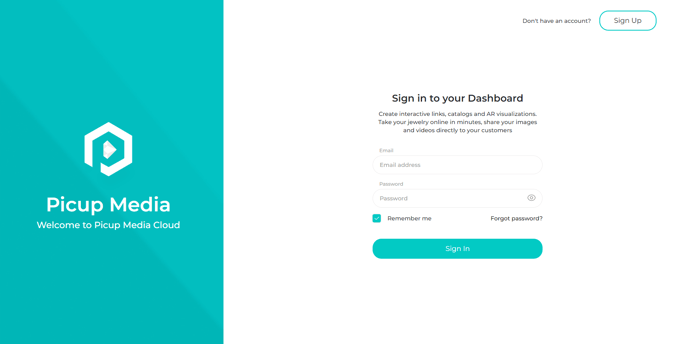 2. Enter your GemLightBox mobile application registered email and password.
3. Once you reach the email verification webpage below, log into your email inbox and confirm your email.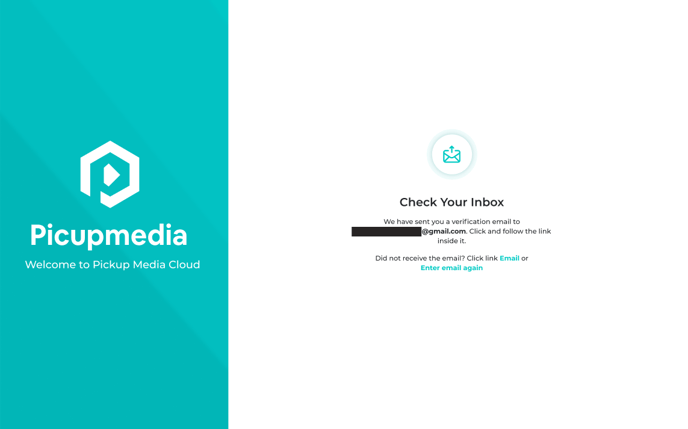 4. Once the verification email has been confirmed, you should be logged into your Hub account.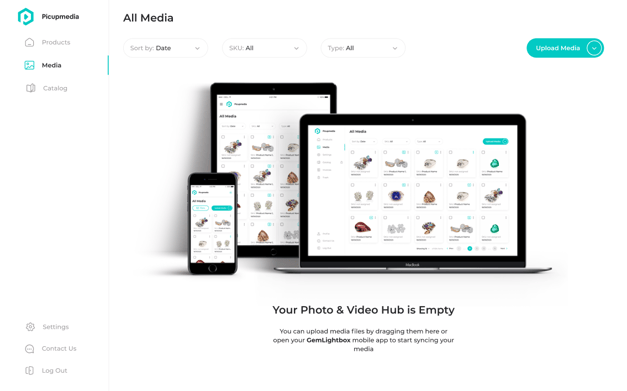 Note: If you have already passed email verification in the mobile app by activating the cloud, you do not need to verify your email a second time and you will automatically be logged into your Hub upon entering your email and password on the sign-in page.